Port Huron High School
Class Of 1961
ANNOUNCEMENTS
Jan Wyllie reports that there were only seven that met up on Wednesday, January 23rd at the Cracker Barrel this month, but of coarse the Michigan weather didn't have anything to do with that!!! Small group but big laughs and camaraderie as usual. It is so much fun to meet up with everyone each month.In February the date for the group meeting is Wednesday, February 27th at 11:30 a.m. Once again we will meet at the Cracker Barrel on Water Street in Port Huron. They have a lovely back room that we meet in. Hope to see everyone there!
Those in attendance were: Sydney & Jim Betts, Nancy and Al Grabbitt, Pat Moutoux, Carolyn Nelson, Judy Knowlton, Sue and Al Dobel, Franklin Spotts, Jerry O'Conner, Sue Ostrom, Mary and Dave Reynolds, and Greg and Anne Baker.
Welcome Back Big Reds!
Fabulous 55th!
Our 55th reunion week-end was enjoyed by all attendees.
Now it's time to reflect and consider long-range plans for
our class. Any comments, suggestions
and/or ideas for the future are welcome. It is our intention to
keep this website going for at least another 5 years.
Our Facebook sites will remain active for news and information.
Please help by keeping your contact information up to date.
Would you like to have something sooner than 5 years?
Would you like a California or Florida or Arizona get-together?
Please feel free to contact me
anytime through this website or at
janhauser8@aol.com
A huge thank you to everyone who helped
make our 55th a Fabulous Week-end!!!
Are you having trouble signing in?
Enter your email address and your password. If you have changed email address, click on the CONTACT US button in the left column and include your latest email address. We'll respond with a new temporary password. If you have NOT changed your email address, and are still having problems with your password, You can have your password of record emailed to your existing email address.
---
Keep Up With the news
About the Class of 1961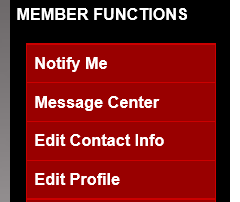 These in-between reunion years means you may not visit our website very often. There's a way you can still keep up with what's new here by opting into notifications sent by email for specific kinds of events that are new or updated at our porthuronhighschool.info website.
Click on the Notify Me link in the left colum and you can choose the types of changes which might be made to the website and how you want to be notified. For example, when a specific friend updates their profile, or when a class member has been added to the In Memory page, or when a new annoucement or webpage has been edited or added.
Posted 12/14/2012
---
Meet the old gang again...
Click on the picture at right to see the group photo taken below the Blue Water Bridges between the reception and the dinner/dance on July 16. A few shy classmates are not included in the final photo at their request. We counted 200 class members and 105 guests for the main event. Only class members are shown in this group photo. The larger image will open in a new pop-out window. Click again on the new image to enlarge or reduce the size. Click out, reposition the mouse and click in to focus on different faces.
Posted 07-20-2011
---
Port Huron Area Weather
Clicking on links inside this box will open the linked information in a new window/tab.
Five Minute Medley of 1960's music. CLICK HERE TO PLAY