Port Huron High School
Class Of 1961
In Memory
Barbara S Hamilton (Wilton /Coggins)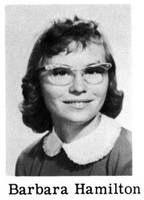 Mrs. Barbara "Sue" Coggins, 63, of Port Huron died after a courageous battle with cancer Tuesday, December 12, 2006 in her home surrounded by her family. She was born September 24, 1943 in Port Huron to the late Crystal and Colleen Hamilton.
She married James E. Coggins on March 14, 1992 in Lakeport. He died May 4, 1999. Sue enjoyed knitting and crocheting. She was a Girl Scout and 4-H Leader and a youth group leader at church. She is survived by four daughters, Mr. & Mrs. Matthew (Crystal) Fludd of Fort Gratiot, Kelly Wilton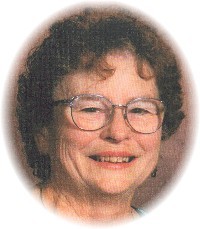 of Port Huron, Mr. & Mrs. James (Mary) Prince of Fort Gratiot and Renee Wilton and Jason Varty of Surprise, AZ.; two grandchildren, Stephen and Jason Fludd; a brother, Richard Hamilton of
Marysville; a sister-in-law, Maxine Hamilton of Port Huron; father of her children, Mr. & Mrs. Dale (Judy) Wilton; and special friends, JayAnn Jones and Lou Jacolik.
She was preceded in death by a brother, James Hamilton. The family wishes to thank the staff of Hartland Hospice, Beacon Home Care and the United Way for all their care during this difficult time. Funeral services were held on Friday, December 15, 2006, The Reverend James Seelow of Holy Redeemer Lutheran Church officiated. Burial was in Sunset Memorial Gardens Cemetery.