Port Huron High School
Class Of 1961
In Memory
Carol S Chesney (Mollan)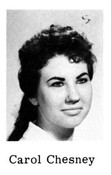 Carol Sue Mollan, 68, died Monday, January 2, 2012.
She was born November 17, 1943 in Port Huron to the late William E. and Hildegard M. Chesney. She married Carl F. Mollan on September 29, 1962 in St. John's United Church of Christ.
Mrs. Mollan was a 1961 graduate of Port Huron High School and owned and operated the Sunnyside General Store with her husband. She enjoyed traveling around the country, especially to Branson and the Smokey Mountains.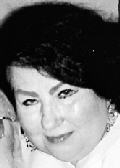 She is survived by her husband, Carl; a daughter, Susan Marie (David) Fredendall of Port Huron; two sons, Carl Joseph (Wendy) Mollan of Port Huron and Jeffrey (Kelli) Mollan of Ruby; six grandsons, Adam, Spencer, Calahan, Connor, Carter and Joshua; a sister, Judy Mollan; and two brothers-in-law, Ken and Bob Mollan. She was preceded in death by a brother-in-law, Stanley Mollan; and a sister-in-law, Joyce Walsh.
Private family services will be held. Burial will be in Mt. Pleasant Cemetery, Wales Township. To send condolences, visit pollockrandallfuneralhome.com