Port Huron High School
Class Of 1961
In Memory
Barbara Ellen Draper (Smith)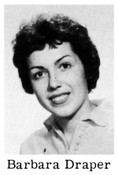 Barbara Ellen (Draper) Smith, 67, of Port Huron, died Thursday, December 31, 2009 at home surrounded by her family.
She was born December 27, 1942 in Port Huron to the late Gordon and Mildred Draper and was a lifelong area resident. Mrs. Smith worked in the phone center at Home Depot.
She was a member of Grace Episcopal Church and enjoyed sewing, knitting, spending time with family and friends and being "Grandma".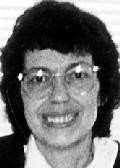 She is survived by two children, Julie (Jeff) Scott and Scott (Nancy) Smith; four grandchildren, Tyler and Karissa Scott and Marissa and Garret Brenton. She was preceded in death by a brother, William Draper in 1976.
Visitation will be 2-4 and 7-9 p.m. on Tuesday, January 5, 2010 in Pollock-Randall Funeral Home. A Memorial service will be held at 11:00 a.m. on Wednesday in Pollock-Randall Funeral Home. The Reverend Efren Godinez will officiate. Burial will be in Lakeside Cemetery.
Memorials may be made to Dr. Hanna's Mission Fund or the Blue Water Humane Society. To send condolences, visit pollockrandallfuneralhome.com