Port Huron High School
Class Of 1961
In Memory
Judy K Groat (Higgins)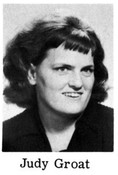 Mrs. Judy Kay (Groat) Higgins, 67, of Port Huron, passed away peacefully, Saturday, July 17, 2010 with her loving family by her side.
She was born March 8, 1943 in Port Huron to the late Reuben "Jim" & Winniefred Groat. She was a 1961 graduate of Port Huron High School. She married Thomas Q. Higgins January 26, 1963 in Port Huron.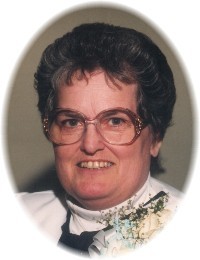 Judy was a member of Port Huron Assembly of God Church. She enjoyed crafting, walking, and listening to Gospel music. She especially looked forward to getting ready every morning and meeting with her friends for a cup of coffee at the coffee house.
She is survived by her husband of 47 years, Tom; two sons, Thomas (Anna) Higgins and Andrew (Diana) Higgins; seven grandchildren, Michael, Tanya, Cory, Courtney, Yan, A.J., and Ryan; one great grandson, Raydon; two sisters, Chris Wambach and Grace Brunson; and many nieces and nephews.
She is preceded in death by two brothers, James & Richard Groat.
Visiting hours will be 2-4 & 7-9 p.m. Tuesday in Pollock-Randall Funeral Home. Funeral services will be held at 11:00 a.m. Wednesday, July 21, 2010 in Pollock-Randall Funeral Home. Reverend Robert J. Corby, Sr. will officiate. Memorials are suggested to Port Huron Assembly of God Church.