Port Huron High School
Class Of 1961
In Memory
Susan L Phillips (Alava)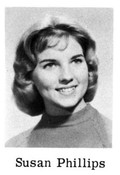 Susan L. Alava, 66, passed away unexpectedly of natural causes in St. Joseph Mercy Hospital on Saturday, February 27, 2010.
She was born to Dr. Donald and Frances Phillips on November 21, 1943 in Port Huron, attended the Port Huron schools, and graduated from Port Huron High School in 1961. She later attended Port Huron Jr. College for two years where she studied fine arts.
In 1977 she married Fernando Alava in Port Huron. Sue's interests included fine arts, literature, architecture, drama, and collecting & watching movies. She enjoyed reading and cooking, especially preparing German cuisine.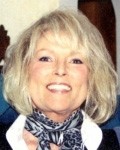 Sue is survived by her husband of 33 years, Fernando M. Alava; her brother, Charles A. Phillips of Burtchville Twp.; her nephew, William F. Phillips, also of Burtchville Twp.; her niece, Jody Batte' of Center Barnstead, NH, and several cousins including Mary Sloan of White Horse, Yukon Territory.
A family service was held and interment was in Lakeside Cemetery. Cremation arrangements were by Smith Family Funeral Home-South, 1230 Seventh St. Contributions may be made in Sue's memory to Trinity Lutheran Church.