Port Huron High School
Class Of 1961
In Memory
Sandra K Schmidt (Schattler)
Sandra Kay Schattler Schmidt (August 25, 1943 - March 21, 2015)
Sandra Kay Schattler, 71, of Port Huron, died Saturday, March 21, 2015, in Port Huron.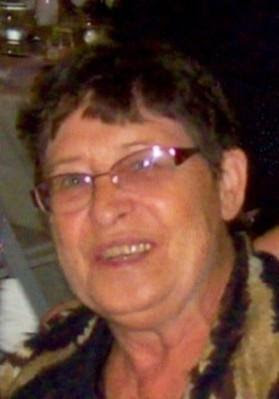 She was born August 25, 1943 in Port Huron, the daughter of the late Frederick and Netha Schmidt. She married Norman A. "Bud" Schattler on July 5, 1968. He preceded her in death on April 1, 2006.
Sandra graduated from Port Huron High School in 1961 and graduated from Michigan State and Eastern Michigan Universities.
Mrs. Schattler was employed with the Port Huron Area School District for 40 years, having taught at Michigamme and Grant schools. She was the former owner of Figaro's Restaurant.
She loved to travel, enjoyed staying at their cabin in St. Helen, MI and was a member of the teacher's bowling league.
She was a wonderful mother and grandmother and loved all the members of her family very much. She was a dog lover and had a special place in her heart for her dogs Thor and Belle.
She is survived by her daughter, Martha (Daniel) Thomas of Port Huron; granddaughters, Aneisa and Amaiya; three sisters, Ruthann (Bob) Bales of Fort Gratiot, Janet (Carl) Gay of Port Huron; Cynthia (Todd) Spillane of Carsonville; brothers, Frederick (Ann) Schmidt of Grandville, MI, Daniel (Nell) Schmidt of Emmett, William (Lenora) Schmidt of Berea, OH; Timothy (Barb) Schmidt of Port Huron and Kevin Schmidt of Port Huron; and several nieces and nephews.
Services were arranged by Karrer-Simpson Funeral Home.
Memorials may be made to the Blue Water Humane Society.