Port Huron High School
Class Of 1961
In Memory
John A Stein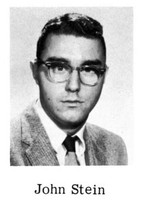 John A. Stein Jr., 68, of Port Huron, died Saturday, March 19, 2011. He was born, November 20, 1942 in Port Huron, oldest son of the late John and Ina Stein and was a lifelong area resident.
Mr. Stein was a member of the Port Huron High School Class of 1961. He was employed as a mail clerk with the U. S. Postal Service in Port Huron retiring in 2003 after 39 years of service. He was a member of the American Postal Workers Union.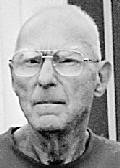 He enjoyed photography, spending time at the cottage, was an avid reader of all types of literature and liked to keep up with current events.
He is survived by two brothers, Robert (Joyce) Stein of Phoenix, Arizona and Thomas (Kathy) Stein of Port Huron; and many nieces and nephews who Uncle Jack enjoyed watching grow up and was very proud of all their achievements. He is also survived by two uncles, Calvin and Donald (Edith) Stein and many cousins. He was preceded in death by a great niece, Sarah Teresa Stein.
A private family service was conducted at Pollock-Randall Funeral Home. The Reverend David Gladstone of First United Methodist Church officiated. Burial was in Kinney Cemetery. Memorials may be made to St. Clair County Library or donor's choice.