Port Huron High School
Class Of 1961
In Memory
Gary Duckworth
Gary Duckworth, 68, passed away on Sunday, May 22, 2011, in Otterville, MO. He was born in Port Huron, MI. on October 11, 1942 to Jesse and Emma Duckworth.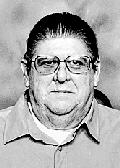 He was a veteran of the U.S. Army and received the Purple Heart and many other commendations while serving.
He is survived by his wife of 46 years Norma, 4 children, sons James (Michelle), John (Laura), Larry (Karie); daughter Melissa Duckworth, 6 grandchildren, one brother LeRoy (Mickey). He is preceded in death by his parents Jesse and Emma, brothers Walter (Jr.), Edwin, George and Bernie Duckworth.
He will be missed by many.